Let's face it corporate videos can be boring. If you want to capture your audience and employees' attention you need a captivating corporate video script that can both inspire action and drive results.
So…..how do you write a corporate video script that speaks to your audience and meet your objectives? To get you going we're giving you a real script that we developed for one of our clients, including a step by step process to get your imagination fired up!
If you're considering getting the services of an excellent corporate video production agency (like us!) that will help you develop your script to perfection, we'd love to talk – tell us about your project and get a quote
Rockstagvid has produced video scripts for clients such as Netflix, Hitachi, and Honda that have driven excellent ROI. And with our script template, you'll be able to craft your very own in no time.
After you've downloaded our corporate video script template, scroll down to find out the 7 essential steps in writing a powerful, entertaining corporate video script for your brand or company.
If you're creating a corporate film then you're going to need a video script. Whether it's a brand film, a corporate training video for internal use or a video for social media or your website, a well-written script you can inspire your audience into taking action.
7 Simple Steps to Writing an Effective Corporate Video Script
Step 1. Write a Video Brief First
The purpose of writing a video brief first is to help you understand your objectives, your audience and the key values you want to demonstrate to them.
Try asking yourself these questions when you're creating the video brief.
What is the purpose of your video?
Who is your audience and what are their habits online?
What action would you like your viewers to take?
Distribution channels?
Once finding the answers for theses you'll be able to understand and build a relationship with your audience. Essentially, allowing you to communicate effectively. Exactly like when you are trying to woo the girl of your dream. Your audience is the girl of your dream. Engage with them, be succinct, compelling and relevant. This will result in the desired action you want them to take and win their hearts and minds.
2. Turn Your Message into a Story
For any piece of video content you create, you'll have one or several core messages you want to communicate (your brief will help you identify these).
The trick is translating these core messages into a simple story for your script to follow. Everything you decide will depend on the objective your video needs to achieve, and what your audience finds valuable and engaging. It's not just about what you want to say to your audience: it's also about saying it in a way that resonates with them.
Your story doesn't need to be epic or complicated. All it actually needs to be is a logical progression from one point to another, where the start is things as they currently are and the end is things as you want them to be. A good story should grab hold of your audience and tell your message in such an engaging way that it guides them to a Call-to-Action for the desired action.
3. Speak your Audiences Language
Your audience will speak a different language to your audience rather than your own. The secret ability is that you are able to translate something complicated to something easy in digestible bites.
Remember when writing the script you need to appeal yo your target audience. not you, not your boss or your stakeholders.
Try and keep the tone conversational and simple. The ONLY excuse for breaking this rule is if you're a hospital and bank (but even then using a simple tone can really work wonders). It doesn't matter if you're B2B, B2C, internal or external — your audience wants you to get straight to the point. This means cutting out useless jargon, buzzwords, and meaningless waffles. It means speaking on a level that your audience will be comfortable and familiar with.
4. Keep it Short and Sweet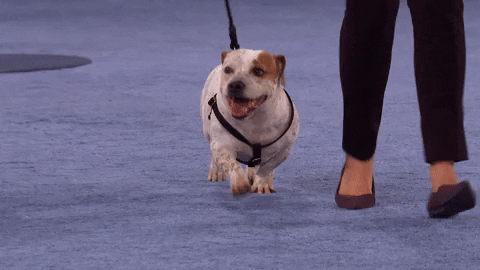 When it comes to scriptwriting, less is always more. Say what you need to say and keep it as short and succinct as possible. We generally try to keep videos to between 2-3 minutes.
(This isn't to say every video you make will be super-short. A good training video can easily be 30 minutes long. But none of that time should be wasted, and every part of the script should be concise, precise and necessary to the video as a whole.)
Here are our top tips for keeping your script as lean and impactful as possible:
Say something unique, not what everyone else says
Use simple, everyday language over unnecessarily complicated words
Cut the flab, fluff, and superfluous information
Never repeat yourself unless it's for dramatic effect
Be prepared to make sacrifices (what's really most important to communicate?)
5. Don't Just Use Words
Remember, your making a video, not writing a novel. You have more than just words at your disposal including editing, VFX, motion graphics, music, and acting. This can be a hard process if you're not used to it. If you feel these are something that is outside your capabilities get a professional video production house to do them for you. An experienced video agency (hello!) will help to write your script and offer support and advice throughout this entire scripting process.
6. Do Several Script Readings
Once you've got a workable draft of your video script, you should start reading it out. Until you've done readings, you won't be able to tell how your script sounds when spoken aloud.
You want your video script to flow smoothly from line to line, rather than sounding stilted. If you can read the script naturally, without sounding forced, that's a good sign.
Pay attention to:
How long it takes to read your script,
Where inflection and emphasis falls, and
Any awkward phrases that get stuck in the mouth.
Your readings should bring up parts of the script that need to be changed before it's ready to go.
7. Tweak, Re-tweak, and Check Against Your Brief
Before you sign anything off, make sure to double-check your script against the video brief you did in step 1. Ask yourself these questions:
Is this script likely to achieve its objectives?
Is there anything in the script that people might get offended?
Is it written in a way that will resonate with my audience?
Does it communicate the core message(s)?
Does it tell an engaging story with a logical flow?
Does it use an effective mix of sound and visuals?
Does it include a compelling Call-to-Action?
Is it no longer or more complex than it needs to be?
Is it the optimum length for the intended distribution channels?
If the answer to any of these is no, go back and edit your video script until it passes on all counts.
Round-Up: Tell the Right Story
These 7 steps guide you through the process of writing a video script, from the initial brief to the final glorious results.
Your script rests on your ability to write an honest video brief, create a compelling story and communicate it well. These are all things that you should work on with a corporate video agency if you're struggling to know where to start or wanting some expert guidance.